Tybee Island Property Management
We can help manage your Tybee Island rental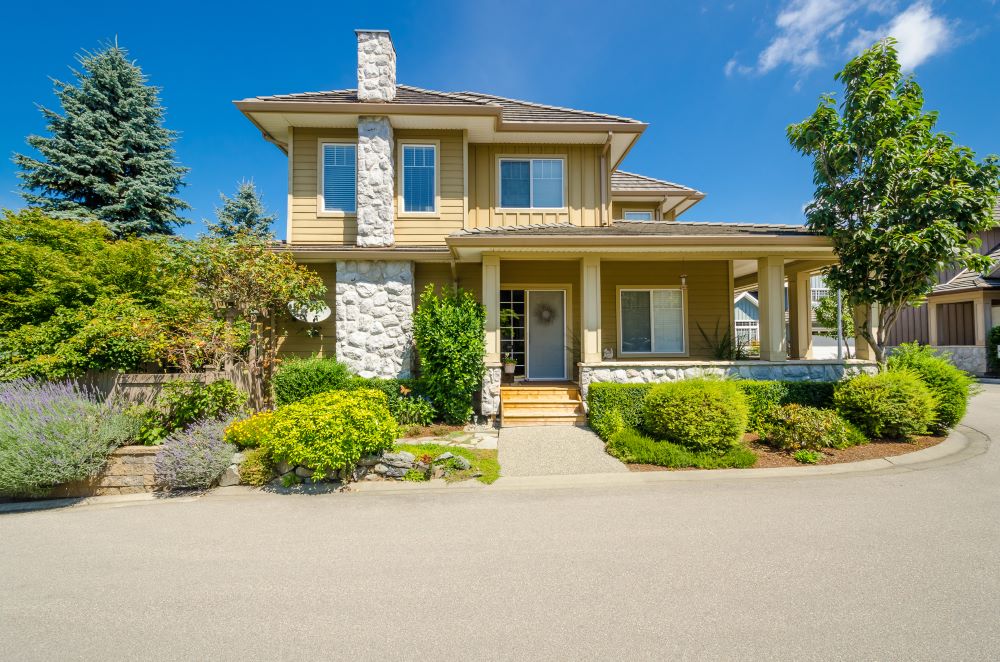 Whether you are an experienced investor with multiple properties or an inexperienced "accidental" investor (unable to sell your home and were forced to rent it), our team of professional Tybee Island property managers is committed to maximizing the benefits of your investment through the efficient management of your investment property. Our staff has the knowledge and expertise to relieve you of the headaches associated with the day-to-day management of your real estate investment. We are dedicated to:
Keeping your property in good repair with minimal cost
Leasing it at market rates
Carefully screening and selecting tenants, and
Communicating effectively with our owners
By doing the above effectively, we will accomplish our goal of providing you with the peace of mind in knowing that your property is being well managed, thereby protecting your investment.
Our business is to provide our clients with management solutions that help your properties operate smoothly, increase in desirability and enhance investment value. That's why property owners throughout the area depend on us to help achieve their goals of property performance and profitability. Whether your properties are apartments, single family homes, duplexes, commercial developments, or office spaces for growing companies, our company ensures that your property is well managed to attract and retain quality tenants.
To further your peace of mind, we carry the following insurance:
General Liability of $1,000,000
Professional Liability (Errors and Omissions) of $1,000,000
Worker's Compensation – Every person who performs work on a property managed by Market South Management is required to be covered by Worker's Compensation Insurance.
Our Tybee Island Property Management Services
Full Service Leasing and Management
This is the most popular and the most comprehensive package available. This package includes:
1. Evaluating and Assessing Fair Rental Value

Advise and determine the highest possible market rent for your property based on the location, features, and condition of your home
Recommend any necessary changes to the property to enhance its market
stability and attractiveness to tenants
Obtain written bids for any needed improvements from licensed and insured contractors

2. Marketing and Advertising

All properties will be posted on www.msmsavannah.com and various internet sites.
Selected properties will be posted on the Savannah College of Art and Design's website and military specific websites
A yard sign will be placed on all properties provided there are no subdivision restrictions
All properties are placed on our rental list that is updated daily and e-mailed numerous time during each day

3. Tenant Screening

Tenant screening is the most critical component of the leasing process
Our tenant screening involves:

credit reports
employment and income verification
rental history verification
criminal background check
sex offender check
personal reference checks

4. Lease preparation and signing

Market South Management uses (GAR) Georgia Association of Realtor based Lease with our customized addendums
Our typical lease is a one year term that may be renewed. If the Tenant requests a term other than 1 year, we allow you to decide to accept or reject
We do not simply give the lease to tenant for signing – we have a "lease closing" whereby we go over the terms and conditions of the lease to make sure the tenant understands what they are signing
First month's rent and pet fees are collected at lease closing
Property Manager conducts move-in inspection and collects security deposit (minimum one-month's rent)

5. Collecting rent, assessing late fees and dispersing owner proceeds

The tenant makes their monthly rent payment to Market South Management. Rent is due on the first day of the month and is past due if not paid by the close of business on the 5th. If rent is received after the 5th, then a 10% late fee is assessed.
The late fee is split 50/50 between you, the Owner, and Market South Management
We do not hold your money waiting for the Tenant's check to clear. If we encounter an NSF check, we collect from the Tenant

6. Process all maintenance requests

Your assigned property manager will process all maintenance requests submitted by the tenant
Tenant has access to emergency service 24/7/365
Insured and bonded service providers that give quality work at reasonable prices with quick turnaround.

7. Providing Comprehensive Financial Reports

Provide monthly Owner statements showing rental income and expenses
Provide secure internet owners portal for 24/7/365 access to daily activity
Annual Owners statement will be sent the first of January along with IRS Form 1099

8. Management Fees

Procurement fee equal to ½ of first full month's rent OR $300, whichever is GREATER
This procurement fee includes Owner set-up fee, marketing and advertising cost, showing the property, preparing the lease agreement and conducting the move-in inspection
The on-going management fee is 10% of the rent collected. If you have multiple properties, discounts may be available to you, depending on gross rents generated from your properties
Inquire About Our Services
Leasing Service Only – No Management
Numbers 1-4 from above
In order for Market South Management to conduct the lease closing with the Tenant, we require that you provide us with a copy of your lease agreement
The Tenant Procurement fee is an amount equal to one full month's rent OR $1000, whichever is GREATER
Resources
View Our Marketing Sites [PDF]
Tybee Island Area Information
Tybee Island's strategic position near the mouth of the Savannah River has made the island's northern tip the ideal location for a lighthouse since Georgia's early settlement period. First built in 1736, the lighthouse was made of brick and wood, and stood 90 feet (27 m) tall, making it the highest structure in America at that time. The original lighthouse has been replaced several times. The second lighthouse was built in 1742 when beach erosion threatened the first. Part of the third lighthouse at the site, built in 1773, still stands as the bottom 60 feet (18 m) of the present lighthouse. The top 94 feet (29 m) of the current lighthouse were added in 1867.
Today, the Tybee Lighthouse is a popular tourist destination, having all of its support buildings on the 5-acre (20,000 m2) site historically preserved. The current black-and-white tower markings are a reversion to its fourth day mark, first used in 1916. The Tybee Island Light Station is one of just a handful of 18th-century lighthouses still in operation in North America.Wikipedia